3 reviews
4.5 out of 5 stars
based on 4 ratings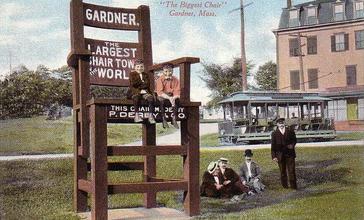 Gardner is a city in Worcester County, Massachusetts, United States. The population was 20,228 at the 2010 census. Gardner is home to Dunn State Park, Gardner Heritage State Park, Lake Wampanoag Wildlife Sanctuary, and Mount Wachusett Community College.
Managed by the Age Friendly Foundation
Gardner has a senior citizen center, senior living areas and activities for kids.

Local Community College provides gym memberships to seniors and a variety of movement classes. There is transportation for those who are able to get into and out of their homes I. No local taxi service. Senior Ce term and Library offer programs for seniors. There is a chapter of AARP in Gardner.
Gardner is an age friendly community. The college I attended is located in Gardner and brings our community together with events, and community service.
Senior Living Communities
Explore Home Care Options Near You
Find a Financial Professional Near You
Taxes