1 review
3 out of 5 stars
based on 1 rating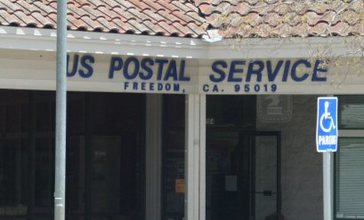 Freedom is a census-designated place (CDP) in Santa Cruz County, California, United States. The population was 3,070 at the 2010 census.
Managed by the Age Friendly Foundation
Very few middle aged or young adults. Many elderly that have lived here forever. I think it is unsafe for them to live independently because my observation is that many have not been to a doctor and diagnosed for onset dementia. My encounters with a few seem memory challenged. Some do not drive safely on the two lane road with blind turns and others walk unsafely on the same road with out the benefit of sidewalks whereas others ride an old bicycle right down the middle of the lane. There are steep grades on one side of the main access road and I can just see one of them going over the side. I don't see how family members can leave them out here to their own devices when they are in upward of 80-90 years of age. There is one woman that I see walking daily that looks tremendously underweight, I suspect she is not eating and is malnourished. It is quite alarming. I understand that they once chose this area for is solitude and natural environment, but when you grow into your elder years, your choice for end of life retirement needs to be revisited for the best overall option and many that live out here should have been moved years ago to a more conducive environment for their well being. The only local market price gouges and many of these folks are on fixed income.
Senior Living Communities
Explore Home Care Options Near You
Find a Financial Professional Near You
Taxes