1 review
5 out of 5 stars
based on 1 ratings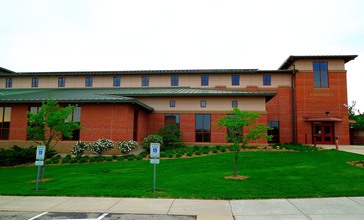 Fitchburg is a city in Dane County, Wisconsin, United States.
The population was 25,260 at the 2010 census. Fitchburg is a suburb of Madison and is part of the Madison Metropolitan Statistical Area. Fitchburg consists of a mix of suburban neighborhoods closer to the border with the city of Madison, commercial and industrial properties, and more rural properties in the southern portion of the city. Despite its status as an incorporated city, some rural parts of Fitchburg still lack certain municipal services such as sewer, water, and natural gas.
Geography
According to the United States Census Bureau, the city has a total area of 35.21 square miles (91.19 km2), of which, 34.97 square miles (90.57 km2) is land and 0.24 square miles (0.62 km2) is water.
Demographics
As of 2000 the median income for a household in the city was $50,433, and the median income for a family was $64,106. Males had a median income of $37,440 versus $27,974 for females. The per capita income for the city was $27,317. About 5.0% of families and 6.4% of the population were below the poverty line, including 7.2% of those under age 18 and 6.9% of those age 65 or over.
Government
Nevin Springs Fish and Wildlife Area is still open today as a fish hatchery.
Fitchburg is represented by Mark Pocan (D) in the United States House of Representatives, and by Ron Johnson (R) and Tammy Baldwin (D) in the United States Senate. Mark F. Miller (D) and Jon Erpenbach (D) represent Fitchburg in the Wisconsin State Senate, and Jimmy Anderson (D) and Sondy Pope-Roberts (D) represent Fitchburg in the Wisconsin State Assembly.
City services
Fitchburg is served by the Fitchburg Police Department and Fitchburg Fire Department. Emergency medical services are provided by the Fitch-Rona EMS district, which also serves the neighboring city and town of Verona. Various portions of Fitchburg are served by municipal sewer, water and natural gas utilities.
Managed by the Age Friendly Foundation
There are a lot of families in my neighbor hood as well a my own. The schools are nearby and so are grocery stores and other fun to do things.
Senior Living Communities
Explore Home Care Options Near You
Find a Financial Professional Near You
Taxes