3 reviews
5 out of 5 stars
based on 3 ratings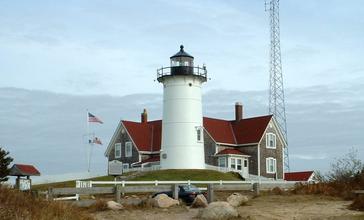 Falmouth ( FAL-məth) is a town in Barnstable County, Massachusetts, United States; Barnstable County is coextensive with Cape Cod. The population was 31,532 at the 2010 census, making Falmouth the second-largest municipality on Cape Cod after Barnstable. The terminal for the Steamship Authority ferries to Martha's Vineyard is located in the village of Woods Hole in Falmouth. Woods Hole also contains several scientific organizations such as the Woods Hole Oceanographic Institution (WHOI), the Marine Biological Laboratory (MBL), the Woods Hole Research Center, NOAA's Woods Hole Science Aquarium, and the scientific institutions' various museums. For geographic and demographic information on specific parts of the town of Falmouth, please see the articles on East Falmouth, Falmouth Village, North Falmouth, Teaticket, West Falmouth, and Woods Hole. Falmouth also encompasses the villages of Hatchville and Waquoit, which are not census-designated places and fall within the village of East Falmouth based on postal service.
Managed by the Age Friendly Foundation
The year round population is a high percentage of seniors. There is an active senior center and council on aging. Many seniors work in various positions
This is a vibrant community which is quite diverse. It has a very busy summer and vacation population and a smaller year round population. As Cape Cod goes the town does not fall asleep in the off season. There is shopping, dining, theater and of course the ocean.
It's mostly 50 and up,few children
Senior Living Communities
Explore Home Care Options Near You
Find a Financial Professional Near You
Taxes