Egg Harbor Township

Egg Harbor Township
New Jersey
4 reviews
4.5 out of 5 stars
based on 6 ratings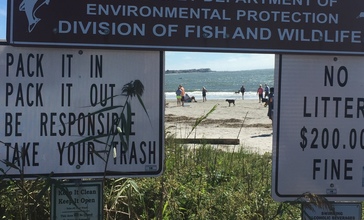 Egg Harbor Township is a township in Atlantic County, New Jersey, United States. As of the 2010 United States Census, the township's population was 43,323, reflecting an increase of 12,597 (+41.0%) from the 30,726 counted in the 2000 Census, which had in turn increased by 6,182 (+25.2%) from the 24,544 counted in the 1990 Census.Egg Harbor Township was first mentioned as part of Gloucester County in records dating back to March 20, 1693, and at times was called New Weymouth. The township's western boundary was established on May 13, 1761, with the area called Great Egg-Harbour Township. Portions of the township were taken to form Galloway Township, which was established by Royal charter on April 4, 1774. Additional portions were taken to form Weymouth Township on February 12, 1798. On February 21, 1798, the area was incorporated as Egg-Harbour Township. Over the ensuing centuries, portions of the township were taken to create many new municipalities: Hamilton Township on February 5, 1813; Atlantic City on May 1, 1854; Absecon on May 1, 1854; South Atlantic City (now Margate City) on September 7, 1885; Pleasantville on January 10, 1889; Linwood on February 20, 1889; Somers Point on April 24, 1886; Longport on March 7, 1898; Ventnor City on March 17, 1903; and Northfield on March 21, 1905.Great Egg Harbor got its name from Dutch explorer Cornelius Jacobsen Mey. In 1614, Mey came upon the inlet to the Great Egg Harbor River. The meadows were so covered with shorebird and waterfowl eggs that he called it "Eieren Haven" (Egg Harbor).Egg Harbor Township joins Bellmawr, Cranbury, Montclair and Woodbridge Township as one of the five municipalities (of 565 in the state) that have authorized dispensaries for the sale of medical marijuana.
Managed by the Age Friendly Foundation
You can write more than that?!
It's mostly young families and retired individuals who interact easily with one another. No one is more social than all of us desire...not pushy, interfering.....but always friendly and willing to help if needed. It's a privilege to be living here and more so when my husband and I were happy together enjoying good health and life!
Everyone is friendly, helpful but not intrusive. They will be as sociable as each neighbor's life style dictates. The community is a combination of young families to retired couples. Most all still working full or part time. Community is a wonderful peaceful place to raise a family thru to retirement. We loved living here and I will continue to do the same.
Everyone living in our mixed neighborhood of young families to seniors are friendly, helpful when needed and a pleasure to get to know.
Senior Living Communities
Explore Home Care Options Near You
Find a Financial Professional Near You
Taxes