3 reviews
3 out of 5 stars
based on 3 ratings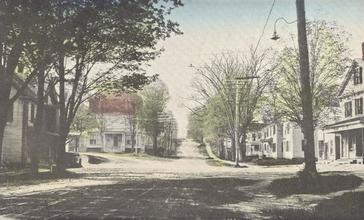 Derry is a town in Rockingham County, New Hampshire, United States. The population was 33,109 at the 2010 census. Although it is a town and not a city, Derry is the fourth most-populous community in the state. The town's nickname, "Spacetown", derives from the fact that Derry is the birthplace of Alan Shepard, the first astronaut from the United States in space. Derry was also for a time the home of the poet Robert Frost and his family. The Derry census-designated place, with a population of 22,015, occupies the central part of the town, extending from the primary settlement of Derry in the west, centered on the intersection of New Hampshire Routes 28 and 102, to the town of Hampstead in the east. The town also includes the village of East Derry.
Managed by the Age Friendly Foundation
Regular programs for Seniors are available.
Age friendly it's close to the school, lots of kids on the street the same age as mine, active street Runners and walking kids riding bikes age not friendly, a through street, high speeds at times, and parties at the lower half of the street
Age friendly it's close to the school, lots of kids on the street the same age as mine, active street Runners and walking kids riding bikes age not friendly, a through street, high speeds at times, and parties at the lower half of the street
Senior Living Communities
Explore Home Care Options Near You
Find a Financial Professional Near You
Taxes