0 reviews
0 out of 5 stars
based on 0 ratings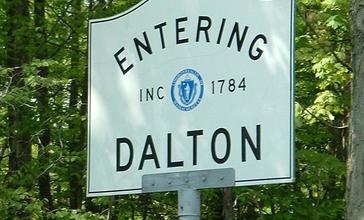 Dalton is a town in Berkshire County, Massachusetts. Dalton is a transition town between the urban and rural portions of Berkshire County. It is part of the Pittsfield, Massachusetts Metropolitan Statistical Area. The population was 6,756 at the 2010 census. The Council on Aging works to identify community needs, coordinate existing services or develop new ones in response to identified needs. Services offered to the community include:
Information and Referrals: Elder Services' Information and Referral Department (I&R) can connect you to many available resources to find help for aging family members or yourself. Call 413-499-0524 and ask for I&R
Homecare Services: In-home services including homemaker, personal care, laundry, and adult day health, are determined by an in home eligibility assessment of impairment level and needs
Family Caregiver Support: Elder Services has support groups for caregivers as well as an extensive list of agencies and programs that may assist a caregiver with respite, educational resources, or assistive technology.
Contacts877 South Street, Suite 4E, Pittsfield, MA 01201
(413) 499-0524
Managed by the Age Friendly Foundation
Senior Living Communities
Explore Home Care Options Near You
Find a Financial Professional Near You
Taxes