2 reviews
3.5 out of 5 stars
based on 2 ratings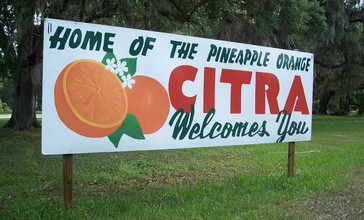 Citra is an unincorporated community in Marion County, Florida, United States. The community is part of the Ocala Metropolitan Statistical Area. Citra is known as the home of the pineapple orange, (originally called the Hickory orange) a name coined in 1883 for an orange (fruit) with an aroma reminiscent of the pineapple.
Managed by the Age Friendly Foundation
There seems to be many seniors living in Citra. There is a community center where seniors meet for community activities.Other people may also participate in community meetings and activities, but most seem to be seniors. There is also doctor in the community, a few restaurants , a beauty salon, a few gas stations and convenience stores.
Many seniors live in Citra. Marion Transit Services service Citra There is also an Access Center here. Services such as a grocery store and pharmacy are not in Citra. There is a Family Dollar and Dollar General.
Senior Living Communities
Explore Home Care Options Near You
Find a Financial Professional Near You
Taxes