1 review
1 out of 5 stars
based on 1 ratings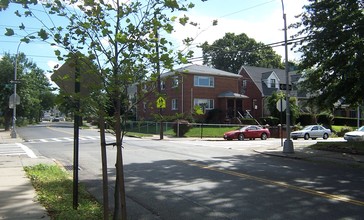 Briarwood is a middle class neighborhood in the New York City borough of Queens. It is located northwest of Jamaica and roughly bounded by Van Wyck Expressway to the west, Parsons Boulevard to the east, Parkway Village to the North, and Hillside Avenue to the South. The neighborhood is part of Queens Community Board 8. It lies in the northern half of the 11435 ZIP Code. The neighborhood is named for the Briarwood Land Company, headed by Herbert O'Brien, which built housing there beginning in 1905. However, the company quickly went bankrupt and the area was largely empty until the 1920s. The New York Life Insurance Company and the United Nations constructed housing in the 1940s; United States diplomat Ralph Bunche and feminist writer Betty Friedan have lived there. The lack of major landmarks in the neighborhood coupled with its small size have caused Briarwood to remain relatively unknown. The local ZIP Code 11435 is actually designated as Jamaica. Parkway Village, a garden apartment complex initially built for United Nations employees is also in Briarwood and, in years past, lent the area a very international flavor, with families from all over the world living there and attending the local public schools.
Managed by the Age Friendly Foundation
Job market for my age group is poor below average. The government agencies of not much help.
Senior Living Communities
Explore Home Care Options Near You
Find a Financial Professional Near You
Taxes