2 reviews
4 out of 5 stars
based on 2 ratings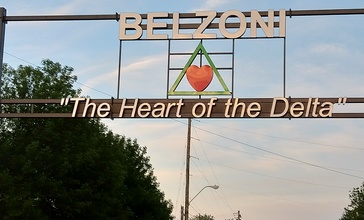 Belzoni ( bel-ZOHN-ə) is a city in Humphreys County, Mississippi, in the Mississippi Delta region, on the Yazoo River. The population was 2,235 at the 2010 census. It is the county seat of Humphreys County. It was named for the 19th-century Italian archaeologist/explorer Giovanni Battista Belzoni. The area was named Farm-Raised Catfish Capital of the World in 1976 by then Governor Cliff Finch, since it produces more farm-raised catfish than any other U.S. county. About 40,000 acres (160 km2) of the county are under water in ponds used to grow catfish. About 60% of U.S. farm-raised catfish are grown within a 65-mile (100-km) radius of Belzoni. The title "Catfish Capital" is also claimed by Savannah, Tennessee, Des Allemands, Louisiana, and Selkirk, Manitoba. Belzoni is known for the World Catfish Festival held every April.
Managed by the Age Friendly Foundation
Low on crime rate, safe for children to live in w/ wondering, education is not so good, it's small populations everybody knows everybody, jobs wise only fish plant or fish pond will hire everyday.
They are friendly with all peoples as in helping one another's
Senior Living Communities
Explore Home Care Options Near You
Find a Financial Professional Near You
Taxes