2 reviews
3 out of 5 stars
based on 2 ratings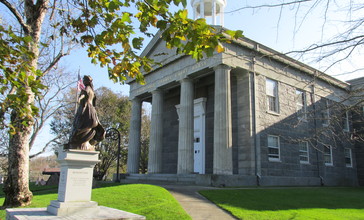 Barnstable is a city, referred to as the Town of Barnstable, in the U.S. state of Massachusetts and the county seat of Barnstable County. Barnstable is the largest community, both in land area and population, on Cape Cod. The mission of the Barnstable Council on Aging (COA) is to advocate for and meet the needs of the elderly people residing in the Town of Barnstable. Board meetings are held on the third Wednesday of each month at 9:00 a.m. at the Barnstable Senior Center. The Council on Aging works to maintain the age-friendliness of Barnstable in the following ways:
Enrichment: The wide variety of enrichment programs offered at the Barnstable Senior Center are here to enhance, educate and make life more fun for all. They strive to provide classes and workshops that will expand your knowledge and inspire your creativity. It's never too late to learn something new.
Wellness Clinics: Town of Barnstable Public Health Nurse, Peg Stanton, will be available in the Health Room at the Barnstable Senior Center to answer all your health questions and concerns and provide information and resources. She will share tips on how to improve your overall health and well-being. This is a great opportunity to get the health information you need in a confidential one-on-one setting.
Support: The Support and Advocacy Services program assesses the needs of Barnstable citizens age 60+, to advocate for these elders, provide them with up-to-date assistance, information and referrals for local, state and federal programs. Support Services also acts as a safety net for isolated and homebound seniors in our community.
Contacts
825 Falmouth Rd 
Hyannis, Ma 02601 
508.862.4750
Managed by the Age Friendly Foundation
There are a large number of retirees on Cape Cod and many services in place to support them.
Senior Living Communities
Explore Home Care Options Near You
Find a Financial Professional Near You
Taxes