2 reviews
2.5 out of 5 stars
based on 2 ratings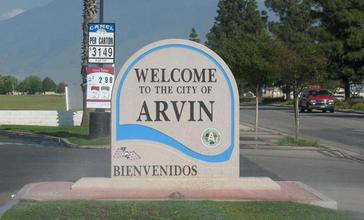 Arvin is a city in Kern County, California. Arvin is located 15 miles (24 km) southeast of Bakersfield, at an elevation of 449 feet (137 m). As of the 2010 census, the population was 19,304, up from 12,956 at the 2000 census. In 2007, the United States Environmental Protection Agency (EPA) listed Arvin as having the highest levels of smog of any community in the United States. The city's level of ozone, smog's primary component, exceeded the EPA's acceptable limits an average of 73 days per year between 2004 and 2006. Wired telephone numbers in Arvin follow the format (661) 854-xxxx or (661) 855-xxxx and the ZIP Code is 93203.
Managed by the Age Friendly Foundation
It is a low-income subsidized housing so it's especially for seniors and Families
I say age friendly because community is close not. Ma y families lived there for years. Seems everyone knows everyone.
Senior Living Communities
Explore Home Care Options Near You
Find a Financial Professional Near You
Taxes