3 reviews
4.5 out of 5 stars
based on 3 ratings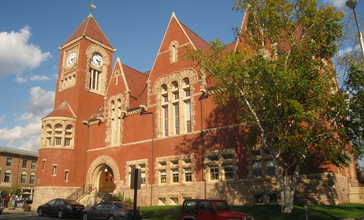 Amherst ( ( listen)) is a town in Hampshire County, Massachusetts, United States, in the Connecticut River valley. As of the 2010 census, the population was 37,819, making it the highest populated municipality in Hampshire County (although the county seat is Northampton). The town is home to Amherst College, Hampshire College, and the University of Massachusetts Amherst, three of the Five Colleges. The name of the town is pronounced without the h ("AM-erst"), giving rise to the local saying, "only the 'h' is silent", in reference both to the pronunciation and to the town's politically active populace. Amherst has three census-designated places; Amherst Center, North Amherst, and South Amherst. Amherst is part of the Springfield, Massachusetts Metropolitan Statistical Area. Lying 22 miles (35 km) north of the city of Springfield, Amherst is considered the northernmost town in the Hartford-Springfield Metropolitan Region, "The Knowledge Corridor".
Managed by the Age Friendly Foundation
this city has transportation, work. education, general care, and community engagement!
Public transportation is decreased in summer months making it difficult for some elders, Some elders have continued to work at more age friendly businesses making it a more liveable community. Amherst has a more rural feel than Northampton. There is a senior center which is a good resource.
Amherst is a nice area. Spread out and transportation is necessary. Very focused on the colleges in the area.
Senior Living Communities
Explore Home Care Options Near You
Find a Financial Professional Near You
Taxes