3 reviews
3 out of 5 stars
based on 4 ratings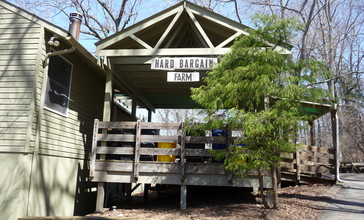 Accokeek (), "at the edge of the hill" in Algonquin, is a census-designated place (CDP) located in Prince George's County, Maryland, United States. The CDP is located on the Potomac River, borders Charles County and is approximately 17 miles from Washington, D.C.. It is a part of the Washington metropolitan area. The population of the CDP, as of the 2010 United States Census was 10,573, making it the 118th most populous place in the state of Maryland. While the area around Accokeek was occupied by Native Americans since approximately 2,000 BCE, John Smith was the first European to settle the area in 1608. In 1990, the United States Census Bureau officially made Accokeek a CDP.
Managed by the Age Friendly Foundation
There is a bunch of space, water spots, and fresh air at several surrounding parks. I grew up around here it's a lot of older citizens who live here in the area. Friendly clerks at stores, gas stations any local food spots. Very nice area for kids there's a great School call Accokeek Academy where are the kids go very safe area to raise kids, to take walks. I enjoy the peace and quiet the Accokeek Maryland has to offer.
older comunity and families have lived here for several generations
Senior Living Communities
Explore Home Care Options Near You
Find a Financial Professional Near You
Taxes