9 reviews
4 out of 5 stars
based on 9 ratings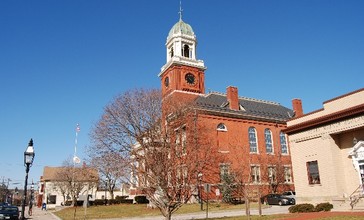 Warwick (locally ) is a city in Kent County, Rhode Island, the second largest city in the state with a population of 82,672 at the 2010 census. Warwick is located approximately 12 miles (19 km) south of downtown Providence, Rhode Island, 63 miles (101 km) southwest of Boston, Massachusetts, and 171 miles (275 km) northeast of New York City. Warwick was founded by Samuel Gorton in 1642 and has witnessed major events in American history. It was decimated during King Philip's War (1675–76) and was the site of the Gaspee Affair, a significant prelude to the American Revolution. Warwick is also the home of Revolutionary War General Nathanael Greene, George Washington's second-in-command, and Civil War General George S. Greene, hero of the battle of Gettysburg. Today, it is home to Rhode Island's main airport T. F. Green Airport, which serves the Providence area and also functions as a reliever for Logan International Airport in Boston, Massachusetts.
Managed by the Age Friendly Foundation
Albeit some do wave, I don't see my neighbors all that often.
MANY LIFELONG RESIDENTS 55PLUS VIRTUALLY EVERYONE KNOWS EVERYONE!
I don't have enough information
quiet and people are all working professionals
It's a family neighborhood, mostly young kids. Events, beach and restaurants around along with the airport.
Senior Living Communities
Explore Home Care Options Near You
Find a Financial Professional Near You
Taxes