18 reviews
3.5 out of 5 stars
based on 18 ratings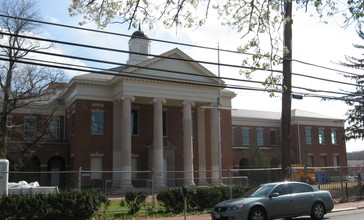 Upper Marlboro, officially the Town of Upper Marlboro, is the seat of Prince George's County, Maryland in the United States. The population within the town limits was 631 at the 2010 U.S. Census, although Greater Upper Marlboro is many times larger.
Managed by the Age Friendly Foundation
1) Most homes seem to be two parent homes with active parents. 2) There are multiple schools in the area both public and private. 3) Homes are fairly large within community, thus showing a level of education and career
The community live in is is age friendly because there are about 3 schools; 2 elementary and one high school that are rated as one of the best in the area. Additionally, there are many parks where children go and play in equipped with slides, friendly kid play area and ... Additionally, the transportation services are ideal for the elderly, children and people who have to go to work. The community makes sure that they update their policies, events are usually held during the summer such as 4th of July celebration and School is out activities.
Very nice and lovely people.
Education, transportation, community etc.
Senior Living Communities
Explore Home Care Options Near You
Find a Financial Professional Near You
Taxes