2 reviews
4 out of 5 stars
based on 2 ratings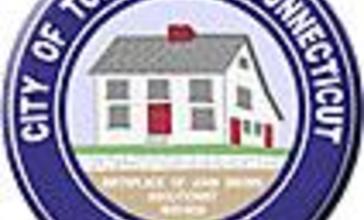 Torrington is the largest city in Litchfield County, Connecticut, and the Litchfield Hills region. It is also the core city of the largest micropolitan area in the United States. The city population was 36,383 according to the 2010 census.
Torrington is a former mill town, as are most other towns along the Naugatuck River Valley. Downtown Torrington is home to the Nutmeg Conservatory for the Arts, which trains ballet dancers and whose Company performs in the Warner Theatre, a 1,700 seat auditorium built in 1931 as a cinema by the Warner Brothers film studio. Downtown Torrington also hosts the largest Lodge of Elks in New England. Elks Lodge #372 supports many community activities and events.
Torrington has two radio stations, WAPJ 89.9 FM, operated by the non-profit Torrington Community Radio Foundation, and WSNG 610 AM, owned by Buckley Broadcasting.
There was a University of Connecticut regional campus in Torrington. It closed in May 2016 due to low enrollment The 100-acre campus is located in a quiet rural setting on the western outskirts of the city and consists of the M. Adela Eads Classroom Building and the Litchfield County Cooperative Extension Service Building.
Torrington has two daily newspapers. The Republican-American, which circulates a Litchfield County edition and has a bureau on Franklin Street, and The Register Citizen, which serves Torrington and Winsted, in addition to most of the Northwest Corner. Charlotte Hungerford Hospital has also developed into an important health care resource for the area. In 2008, Torrington was named by Bizjournals as the number one "Dreamtown" (micropolitan statistical area) out of ten in the United States to live in.
Managed by the Age Friendly Foundation
All topics above seem appropriate. Myself and other educators were satisfied with their work experience. The Board Of Education have had some internal issues within themselves at various times.
Senior Living Communities
Explore Home Care Options Near You
Find a Financial Professional Near You
Taxes