18 reviews
3.5 out of 5 stars
based on 25 ratings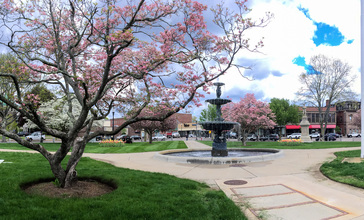 Taunton is a city in Bristol County, Massachusetts, United States. It is the seat of Bristol County. Taunton is situated on the Taunton River which winds its way through the city on its way to Mount Hope Bay, 10 miles (16 km) to the south. At the 2010 census, the city had a population of 55,874. Thomas Hoye Jr. is the current mayor of Taunton, and has held the position since 2012. Founded in 1637 by members of the Plymouth Colony, Taunton is one of the oldest towns in the United States. The Native Americans called the region Cohannet, Tetiquet and Titicut before the arrival of the Europeans. Taunton is also known as the "Silver City", as it was a historic center of the silver industry beginning in the 19th century when companies such as Reed & Barton, F. B. Rogers, Poole Silver, and others produced fine-quality silver goods in the city. Since December 1914, the city of Taunton has provided a large annual light display each December on Taunton Green, giving it the additional nickname of "Christmas City". The original boundaries of Taunton included the land now occupied by many surrounding towns, including Norton, Easton, Mansfield, Dighton, Raynham, Berkley, and Lakeville. Possession of the latter is still noted by the naming of Taunton Hill in Assonet.
Managed by the Age Friendly Foundation
Taunton is a community based city. Offering many social gatherings, food programs, a dedicated police and fire departments for the citizens of Taunton.
I really do not know the answer to this.
In my opinion i think is a safe and quiet town kids and family friendly.
Education and community engagement
Senior Living Communities
Explore Home Care Options Near You
Find a Financial Professional Near You
Taxes