1 review
4 out of 5 stars
based on 1 ratings
Member of the World Health Organization Global Network of Age Friendly Cities and Communities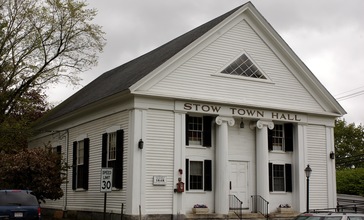 Stow is a town in Middlesex County, Massachusetts, United States. The town is located 21 miles west of Boston, in the MetroWest region of Massachusetts. The population was 6,590 at the 2010 census. Stow was officially incorporated in 1683 with an area of approximately 40 square miles. Over centuries it gave up land as newer, smaller towns were created, ceding land to Harvard (1732), Shirley (1765), Boxborough (1783), Hudson (1866) and Maynard (1871). Stow now has an area of 18.1 square miles (47 km2). With the exception of factories at Assabet Village and Rock Bottom (later Maynard and Gleasondale), Stow was primarily sparsely settled farm and orchard land until the 1950s.
Managed by the Age Friendly Foundation
It all depends on cuture ofthe culturef of people in the area concern.
Senior Living Communities
Explore Home Care Options Near You
Find a Financial Professional Near You
Taxes