2 reviews
3 out of 5 stars
based on 2 ratings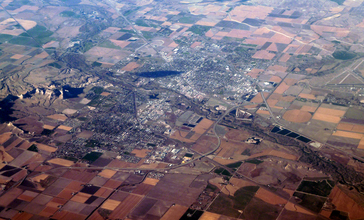 Scottsbluff is a city in Scotts Bluff County, in the western part of the state of Nebraska, in the Great Plains region of the United States. The population was 15,039 at the 2010 census. Scottsbluff is the largest city in the Nebraska Panhandle, and the 13th largest city in Nebraska. Scottsbluff was founded in 1899 across the North Platte River from its namesake, a bluff that is now a U.S. National Park called Scotts Bluff National Monument. The monument was named after Hiram Scott (1805–1828), a fur trader with the Rocky Mountain Fur Company who was found dead in the vicinity on the return trip from a fur expedition. The smaller town of Gering had been founded south of the river in 1887. The two cities have since grown together to form the 7th largest urban area (Scottsbluff Micropolitan Statistical Area) in Nebraska.
Managed by the Age Friendly Foundation
Horrible health care options.
Horrible health care options.
Senior Living Communities
Explore Home Care Options Near You
Find a Financial Professional Near You
Taxes