8 reviews
3.5 out of 5 stars
based on 8 ratings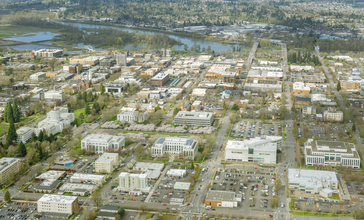 Salem is the capital of the U.S. state of Oregon, and the county seat of Marion County. It is located in the center of the Willamette Valley alongside the Willamette River, which runs north through the city. The river forms the boundary between Marion and Polk counties, and the city neighborhood of West Salem is in Polk County. Salem was founded in 1842, became the capital of the Oregon Territory in 1851, and was incorporated in 1857. Salem had a population of 154,637 at the 2010 census, making it the third largest city in the state after Portland and Eugene. Salem is a little more than an hour driving distance away from Portland. Salem is the principal city of the Salem Metropolitan Statistical Area, a metropolitan area that covers Marion and Polk counties and had a combined population of 390,738 at the 2010 census. A 2013 estimate placed the metropolitan population at 400,408, the state's second largest. The city is home to Willamette University, Corban University, and Chemeketa Community College. The State of Oregon is the largest public employer in the city, and Salem Health is the largest private employer. Transportation includes public transit from Salem-Keizer Transit which operates under the name Cherriots, Amtrak service and non-commercial air travel at McNary Field. Major roads include Interstate 5, Oregon Route 99E, and Oregon Route 22, which connects West Salem across the Willamette River via the Marion Street and Center Street bridges.
Managed by the Age Friendly Foundation
Schools are good; bus transportation is good, but it seems that there are few affordable elderly places to live.
I am somewhat unsure of this in terms of age friendliness. There are 1 or 2 fitness centers that cater to the 50+ population. There are also several 55+ living communities that are easily accessible to public transportation or within walking distance to stores, restaurants and recreation.
We have a variety of ages living around us, everyone is very friendly, people came and greeted us when we first moved in.
I don't know anyone in Lebanon except our neighbors and they are all seniors with health condition
Senior Living Communities
Explore Home Care Options Near You
Find a Financial Professional Near You
Taxes