23 reviews
3.5 out of 5 stars
based on 29 ratings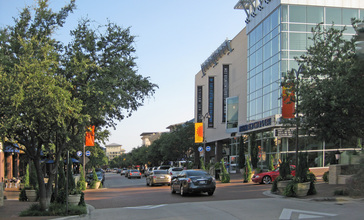 Plano ( PLAY-noh) is a city in the U.S. state of Texas, located twenty miles northeast of downtown Dallas. The city of Plano is a part of the Dallas-Fort Worth metropolitan area. Plano lies mostly within Collin County, but includes a small portion that extends into Denton County. The city's population was 269,776 at the 2010 census, making it the ninth most populous city in the state of Texas and the 69th most populous in the United States. The city is a hub for many corporate headquarters.
Managed by the Age Friendly Foundation
In the city of Plano, we allow people of all ages to participate in activities that keep the community healthy and encourage economic stability is a place where our older persons can get connected with others and stay independent. That is, to live in security, enjoy a good healthy environment.
According to Forbes Magazine Plano has been ranked America's safest City two years in a row. It is the second most educated city along with top performing major hospitals. abundant Senior living apartments and retirement homes are available. My issue is the homes and senior living is too expensive.
Transportation and community engagement.
Lots of programs geared for seniors
Senior Living Communities
Explore Home Care Options Near You
Find a Financial Professional Near You
Taxes