22 reviews
3.5 out of 5 stars
based on 30 ratings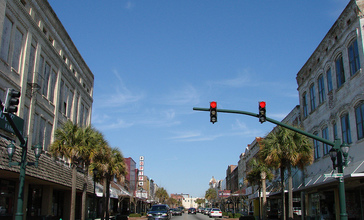 Orangeburg, also known as The Garden City, is the principal city in and the county seat of Orangeburg County, South Carolina, United States.
The population of the city was 13,964 according to the 2010 United States census. The city is located 37 miles southeast of Columbia, on the north fork of the Edisto River in the Piedmont area. Two historically black institutions of higher education are located in Orangeburg: Claflin University (a liberal arts college) and South Carolina State University (a public university).
Transportation
Terminals
* Orangeburg Municipal Airport
* Greyhound
* Southeastern Stages
Highways
* U.S. Route 301
* U.S. Route 601
* U.S. Route 21
* U.S. Route 178
* South Carolina Highway 4
* South Carolina Highway 33

Crime
The following table shows Orangeburg's crime rate in 6 crimes that Morgan Quitno uses in its calculations for "America's most dangerous cities" rankings, in comparison to 10,000 people. The statistics provided are not for the actual number of crimes committed, but for the number of crimes committed per capita.

Colleges and universities
* Claflin University, founded in 1869, is the oldest historically black university in the state of South Carolina. In 2014 it was ranked by Washington Monthly as the top liberal arts college in the state and the top HBCU in the country.
* South Carolina State University is 4-year public historically Black institution in Orangeburg, funded in 1896.
* Orangeburg–Calhoun Technical College is a member of the American Association of Community Colleges and is accredited by the Commission on Colleges of the Southern Association of Colleges and Schools (SACS) to award associate degrees.
Public schools
* Orangeburg Consolidated School District Three
* Consolidated School District Four
* Orangeburg Consolidated School District Five
* Orangeburg-Wilkinson Senior High School
Charter schools
* OCSD5 High School for Health Professions
* Felton Laboratory Charter School
Private schools
* Orangeburg Preparatory Schools, Inc.
* Orangeburg Christian Academy
Library
Orangeburg has a public library, a branch of the Orangeburg County Library.
Managed by the Age Friendly Foundation
In the town there are still good people they give you a helping hand!!!
What makes this place age friendly is the amount of care, respect, patience, genuine, and affection that we as a community give our elder citizens. The community assist the elderly with transportation to and from doctor appointments, making sure they have the proper nutrition they need by delivering meals to them weekly, and supporting them through encouragement, support, and community events for the appreciation that we have for paving the way for our younger generation.
The multi-racial community i live in is neither age friendly nor unfriendly. Both young people and aged people live in this community. The community is quiet, and the children are pretty well managed by their parents. Transportation is needed to get to local stores and any community affairs. The nearest store and gas station is 2 miles away. The nearest Walmart is approximately 5 miles away.
College and University town with lots of retirees. Reasonable cost of living.
We have all of the above so none of them makes our area unlivable.
Senior Living Communities
Explore Home Care Options Near You
Find a Financial Professional Near You
Taxes