North Miami Beach

North Miami Beach
Florida
9 reviews
4 out of 5 stars
based on 9 ratings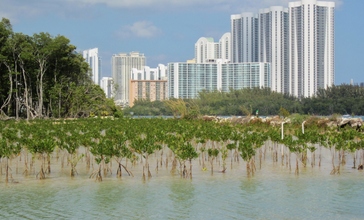 For the northern suburb of the city of Miami Beach, see North Beach (Miami Beach). For the separate city, see North Miami. North Miami Beach (commonly referred to as NMB) is a city in Miami-Dade County, Florida, United States. Originally named Fulford in 1926 after Captain William H. Fulford of the United States Coast Guard, the city was renamed North Miami Beach in 1931. The population was 41,523 at the 2010 census. The hurricane of 1926 essentially ended the South Florida real estate boom, and in an effort to alleviate their losses and the damage to the city, local residents came together as the Town of Fulford. In 1927, the city was incorporated as the City of Fulford.
Managed by the Age Friendly Foundation
It's a middle class community
I have lived here since I was in 8 grade now am 24 this had to be the safest place to live never a shooting no violation of law here what so ever. nice neighbors who look for your best interest an protect you really great neighbor
It is very peaceful and quiet.
The neighborhood is always quiet, never really loud. Everyone seems to interact very friendly to one another and have meaningful conversations. Conveniently placed locations nearby such as Parks, Schools, Stores, Libraries, etc.
Their are multiple assisted living and nursing homes located within the neighborhood. Lots of parks, and outdoor recreational places for families to enjoy. It is always quiet and calm at any time of day.
Senior Living Communities
Explore Home Care Options Near You
Find a Financial Professional Near You
Taxes