1 review
3.5 out of 5 stars
based on 1 rating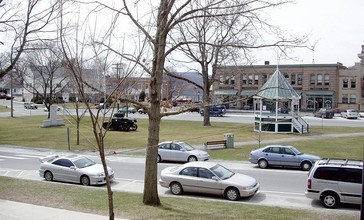 New Milford is a town in Litchfield County, Connecticut, United States. It is in Northwestern Connecticut, United States.14 miles (23 km) north of Danbury, on the Housatonic River. It is the largest town in the state in terms of land area at nearly 62 square miles (161 km2). The population was 28,671 according to the Census Bureau's 2006 estimates. The town center is also listed as a census-designated place (CDP). The northern portion of the town is situated in the region considered Northwestern CT and the far eastern portions are part of the Litchfield Hills region.
It is located roughly 55 miles from Hartford, 75 miles from Springfield, 100 miles from Albany and 85 from NYC.
New Milford is home to the Canterbury School, a well-known Roman Catholic boarding school. The school's Chapel of Our Lady features the Jose M. Ferrer Memorial Carillon. The house that inspired the 1946 novel and 1948 film, Mr. Blandings Builds His Dream House, still stands in the Merryall section of town.
Managed by the Age Friendly Foundation
I have noticed from living here it is tough to get a job.
Senior Living Communities
Explore Home Care Options Near You
Find a Financial Professional Near You
Taxes