12 reviews
3.5 out of 5 stars
based on 16 ratings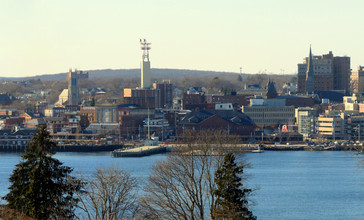 New London is a seaport city and a port of entry on the northeast coast of the United States, located at the mouth of the Thames River in New London County, Connecticut. It was one of the world's three busiest whaling ports for several decades beginning in the early 19th century, along with Nantucket and New Bedford, Massachusetts. The wealth that whaling brought into the city furnished the capital to fund much of the city's present architecture. The city subsequently became home to other shipping and manufacturing industries, but it has gradually lost most of its industrial heart. New London is home to the United States Coast Guard Academy, Connecticut College, Mitchell College, and The Williams School. The Coast Guard Station New London and New London Harbor is home port to the Coast Guard Cutter Chinook and the Coast Guard's tall ship Eagle. The city had a population of 27,620 at the 2010 census. The Norwich-New London metropolitan area includes 21 towns and 274,055 people.
Managed by the Age Friendly Foundation
The older and elderly is more friendly then the younger ones
What makes New London age friendly is all the services and help this city offers to elders. There's so much help available to the older community, and so many resources at hand. There are always events that connect people of all ages, and there's the senior center... I love that New London is a safe space for those that live here, and we have amazing police officers who do their best to keep it that way.
Norwich is a friendly town because everyone get happing seeing one of each other all the time
When there are different ages.
Plenty of schools for the children attending the city along with a growing downtown for young adults
Senior Living Communities
Explore Home Care Options Near You
Find a Financial Professional Near You
Taxes