10 reviews
3 out of 5 stars
based on 10 ratings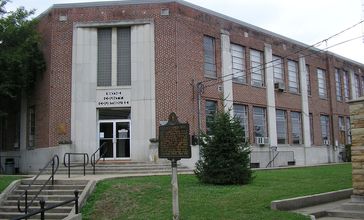 Monticello is a home rule-class city in Wayne County, Kentucky, in the United States. It is the seat of its county. The population was 6,188 at the time of the 2010 U.S. census. Monticello advertises itself as "The Houseboat Capital of the World" due to the large number of houseboat manufacturers in the city. The city sits next to Lake Cumberland, and much of its economy is built on serving the recreational and tourist traffic to the lake. Monticello attorney Sara Beth Gregory is the current District 16 member of the Kentucky State Senate, representing Wayne, Adair, Clinton, Cumberland, McCreary, Russell, and Taylor counties. She is a former member of the Kentucky House of Representatives. The District 52 House seat is again held by Ken Upchurch of Monticello.
Managed by the Age Friendly Foundation
Monticello is a very friendly place no matter what age. Very low key quiet town and community. Very well liked.
we are getting some new places for our kids/teens to go to like Jordan Crouch center and the aspire center. We also have Horizon for our elders.
We are new to the area but from what I have noticed it seems that seniors make up a large part of the community. They are active at church, members of organizations, etc.... Living in a small town enables others to know and care about each other. Everyone, especially our older neighbors are so kind and generous. Everyone helps everyone.
Senior Living Communities
Explore Home Care Options Near You
Find a Financial Professional Near You
Taxes