0 review
4.5 out of 5 stars
based on 0 ratings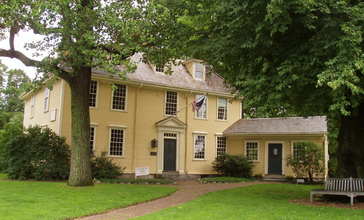 Lexington is a town in Middlesex County, Massachusetts, United States. The population was 31,394 at the 2010 census, in nearly 11,100 households. The Council on Aging provides policy guidance in the operation of the Senior Center, which coordinates and carries out programs designed to meet the needs of the aging. Programs Include:
Information and referral, needs assessment, crisis intervention and service coordination
Financial Assistance
Senior Health Outreach Programs: Nursing consultation, home visits and assessments.
Blood Pressure Screenings offered in conjunction with the Fire Department.
Nutrition/Meals on Wheels: The Senior Service's nutrition program, in collaboration with Minuteman Senior Services, offers lunch Monday, Wednesday and Friday for a suggested donation.  For individuals who have difficulty shopping and cooking on their own, Meals on Wheels are home delivered daily by volunteers 
Senior Service Program: Seniors volunteer to work for town and school departments in exchange for property tax abatements.
Contacts39 Marrett Road
Lexington, MA 02420
(781) 861-0194
Managed by the Age Friendly Foundation
Senior Living Communities
Explore Home Care Options Near You
Find a Financial Professional Near You
Taxes