3 reviews
3 out of 5 stars
based on 3 ratings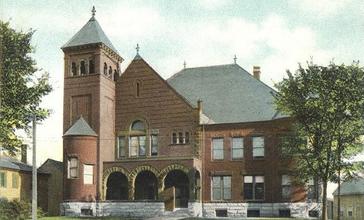 Laconia is a city in Belknap County, New Hampshire, United States. The population was 15,951 at the 2010 census, and an estimated 16,470 as of 2016. It is the county seat of Belknap County. Laconia, situated between Lake Winnipesaukee and Winnisquam Lake, includes the villages of Lakeport and Weirs Beach. Each June for nine days beginning on the Saturday of the weekend before Father's Day and ending on Father's Day, the city hosts Laconia Motorcycle Week, also more simply known as 'bike week', one of the country's largest rallies, and each winter, the Laconia World Championship Sled Dog Derby. The city is also the site of the state's annual Pumpkin Festival since 2015, having organized it after its former home of Keene rejected it due to riots in their neighborhoods in 2014. The city also includes one of the colleges of the Community College System of New Hampshire.
Managed by the Age Friendly Foundation
Most people are younger and have kids so of course there is noise and the parents don't teach the kids to be respectful of people or community and that makes it difficult for older folks
Taxes are high making this unfriendly to seniors. Very little activity in the town, most mature adults seek activities outside of the town. Town is trying to make itself more attractive by adding activities.
Its a area that depends upon tourist for income making it expensive to live here. Its the State of NH that depend on paying for all schooling by high property taxes. This may or may not make it age friendly or unfriendly.
Senior Living Communities
Explore Home Care Options Near You
Find a Financial Professional Near You
Taxes