4 reviews
3 out of 5 stars
based on 4 ratings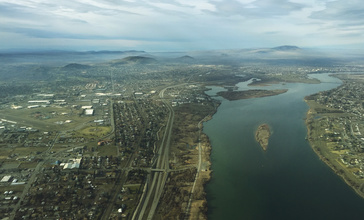 Kennewick () is a city in Benton County in the southeastern part of the State of Washington, along the southwest bank of the Columbia River, just southeast of the confluence of the Columbia and Yakima rivers and across from the confluence of the Columbia and the Snake River. It is the most populous of the three cities collectively referred to as the Tri-Cities (the others being Pasco across the Columbia and Richland across the Yakima). The population was 73,917 at the 2010 census. April 1, 2013 estimates from the Washington State Office of Financial Management put the city's population at 76,410. The nearest commercial airport is the Tri-Cities Airport in Pasco, a regional commercial and private airport.
Managed by the Age Friendly Foundation
We have lots of good quality and caring homes. We have lots of organizations that are helpful within our community.
I love this area because it is family friendly, has wonderful weather, and the prices in the market is mark reasonable pricing and everything's nearby.
Our community has become on of the highest populated for retirement. Independent and assisted living The Hanford Site located in our community
Senior Living Communities
Explore Home Care Options Near You
Find a Financial Professional Near You
Taxes