7 reviews
4 out of 5 stars
based on 7 ratings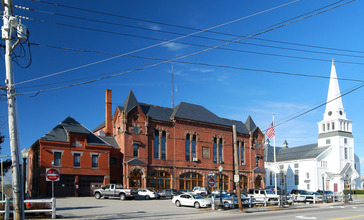 Holbrook is a town in Norfolk County, Massachusetts, United States. At the 2010 census, the town population was 10,791.
Managed by the Age Friendly Foundation
There is transportation via bus , train, commuter rail line. Elementary schools and High Schools. The community seems to be engaged with one another. Living is peaceful. I just moved to the area and love it as well as my children and pet dog.
No public transportation .
Theres alot of families and schools so to me its more of a family town.I don't k ow of any elderly friendly companies arpund holbrook.
In Holbrook Ma we have a wonderful Council on Ageing program. My husband works for the Council and works as a part time bus driver transporting the senior citizens to their doctor appointments and taking them shopping and driving them to any special activities that they may have planned.
Senior Living Communities
Explore Home Care Options Near You
Find a Financial Professional Near You
Taxes