0 review
4.5 out of 5 stars
based on 0 ratings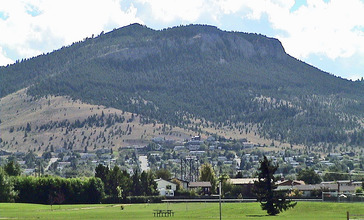 Helena is the state capital of the U.S. state of Montana and the county seat of Lewis and Clark County. Helena was founded as a gold camp during the Montana gold rush, and was established in 1864. Over $3.6 billion of gold was extracted in the city limits over a duration of two decades, making it one of the wealthiest cities in the United States by the late nineteenth century. The concentration of wealth contributed to the city's prominent, elaborate Victorian architecture. At the 2010 census Helena's population was 28,190, making it the fifth least populous state capital in the United States and the sixth most populous city in Montana. It is the principal city of the Helena Micropolitan Statistical Area, which includes all of Lewis and Clark and Jefferson counties; its population is 77,414 according to the 2015 Census Estimate. The local daily newspaper is the Independent Record. Professional sports teams include the Helena Brewers minor league baseball and Helena Bighorns Tier III Junior A hockey team. The city is served by Helena Regional Airport (HLN).
Managed by the Age Friendly Foundation
Explore Home Care Options Near You
Consider the benefits of an in-home caregiver. Care can range from 1 hour a day, to a few hours a week, to full time. Connect to a trusted provider today.
Find a Financial Professional Near You
With 9,000 financial professionals available across the nation and 4,500 on MassMutual.com, MassMutual is committed to helping you secure your future.
Taxes
C
How did Montana earn the grade of C? We examined the state taxes based on how age friendly they are. Montana has a state sales tax of 0.00%. Of particular interest is that Montana does have taxes on social security. There are no estate taxes. There are no taxes imposed on inheritance. Montana has an effective property tax rate of 0.85%. Weighing these taxes and other taxes most likely to impact the aging population is how Montana earned its state tax grade of C.
Learn more about taxes in Montana