2 reviews
4 out of 5 stars
based on 2 ratings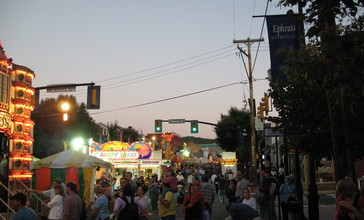 Ephrata (English: EF-rə-tə, Pennsylvania German: Effridaa) is a borough in Lancaster County, Pennsylvania, United States, 38 miles (61 km) south east of Harrisburg and about 57 miles (92 km) west by north of Philadelphia. It is named after Ephrath, a biblical town in what is now Israel. Ephrata's sister city is Eberbach, Germany, the city where its founders originated. In its early history, Ephrata was a pleasure resort and an agricultural community. Ephrata's population has steadily grown over the last century. In 1900, 2,452 people lived there, in 1910, 3,192, and by 1940, the population had increased to 6,199. The population was 13,394 at the 2010 census. Ephrata is the most populous borough in Lancaster County.
Managed by the Age Friendly Foundation
Amenities are easily accessible; people are courteous and go out of their way to hold a door for instance; people's ages don't seem to matter.
Tolerance/acceptance/respect of all ages
Senior Living Communities
Explore Home Care Options Near You
Find a Financial Professional Near You
Taxes