1 review
4.5 out of 5 stars
based on 1 ratings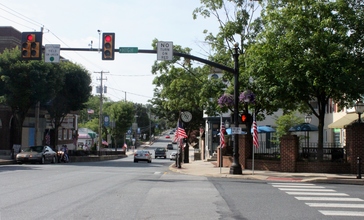 Elizabethtown (Pennsylvania Dutch: Betzischteddel) is a borough in Lancaster County and Dauphin County, Pennsylvania, 21 miles (34 km) southeast of Harrisburg. Small factories existed at the turn of the 20th century when the population in 1900 was 1,861. There was a slight increase in the next decade, with 1,970 people living in Elizabethtown in 1910. As of the 2000 census, the population of the borough was 11,887. Elizabethtown is commonly referred to in south-central Pennsylvania as "E-Town." This nickname is also used for the local college and high school.
Managed by the Age Friendly Foundation
There are several apartment buildings in this small town for persons over 55 years of age.
Senior Living Communities
Explore Home Care Options Near You
Find a Financial Professional Near You
Taxes