8 reviews
4 out of 5 stars
based on 8 ratings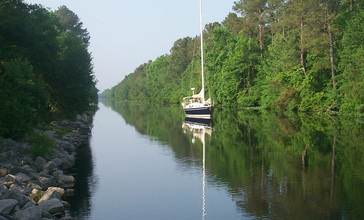 Chesapeake is an independent city in the Commonwealth of Virginia. As of the 2010 census, the population was 222,209; in 2013, the population was estimated to be 232,977, making it the third-most populous city in Virginia. Chesapeake is included in the Virginia Beach–Norfolk–Newport News, VA–NC MSA. One of the cities in the South Hampton Roads, Chesapeake was organized in 1963 by voter referendums approving the political consolidation of the city of South Norfolk with the remnants of the former Norfolk County, which dated to 1691. (Much of the territory of the county had been annexed by other cities.) Chesapeake is the second-largest city by land area in the Commonwealth of Virginia, and the 17th-largest in the United States. Chesapeake is a diverse city in which a few urban areas are located; it also has many square miles of protected farmland, forests, and wetlands, including a substantial portion of the Great Dismal Swamp National Wildlife Refuge. Extending from the rural border with North Carolina to the harbor area of Hampton Roads adjacent to the cities of Norfolk, Portsmouth, Suffolk, and Virginia Beach, Chesapeake is located on the Atlantic Intracoastal Waterway. It has miles of waterfront industrial, commercial and residential property. In 2011, Chesapeake was named the 21st best city in America by Bloomberg Businessweek.
Managed by the Age Friendly Foundation
My community is very friendly. There are many wonderful senior homes with great programs for our elderly. Many local churches, as well as other great organizations care and contribute to the well being of our seniors.
General livability, education, community engagement
Overall it is not age friendly and if it is there, no way of knowing it! There seems to be adequate health care centers and a few catering to seniors. In the area of Chesapeake Medical Center abundance of care provided. However, without driving to that area - little public transportation. Education for seniors - where and if it is available, it is thebest kept secret. Community Engagement - yes, especially through the Y and gyms in area. I have had and those my age, lttle problems with working in Chesapeake.
Everyone stay to there self but also look out for there neighbors
Senior Living Communities
Explore Home Care Options Near You
Find a Financial Professional Near You
Taxes