2 reviews
2.5 out of 5 stars
based on 2 ratings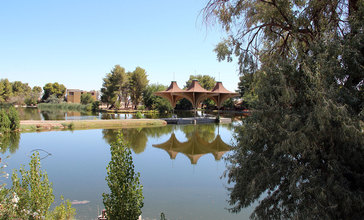 California City is a city incorporated in 1965 in the northern Antelope Valley in Kern County, California, 65 miles (105 km) southwest of Death Valley National Park. The population was 14,120 at the 2010 census making California City the 331st largest city in the state by population. Covering 203.631 square miles (527.40 km2), the city is the third largest city in the state by area. California City has a PGA golf course, one prison, one municipal airport, and is home to the California City Whiptails, a professional, independent baseball team associated with the Pecos League. Much of the workforce of Edwards Air Force Base, which is located just to the south of the city, is made up of city residents. Other major sources of employment include California City Correctional Center (California Department of Corrections and Rehabilitation); Mojave Air and Space Port and its flight test operations; the Hyundai/Kia Proving Grounds located in the rural southwestern part of the city; and nearby cities, such as Tehachapi, Ridgecrest, Boron, Palmdale, and Lancaster.
Managed by the Age Friendly Foundation
In California City, it's not that age friendly, as far as jobs are concern. I have put in applications, and get no responses. I call no opening. Call back in a week.
Full of mostly retired or working Police ,prison Guards , or military
Senior Living Communities
Explore Home Care Options Near You
Find a Financial Professional Near You
Taxes