Brownsville

Brownsville
Texas
4 reviews
3 out of 5 stars
based on 4 ratings
Member of the World Health Organization Global Network of Age Friendly Cities and Communities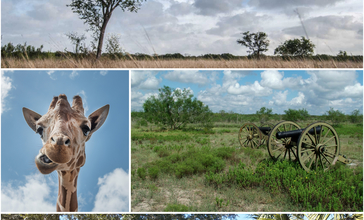 Brownsville is the county seat of Cameron County, Texas, United States. It is the sixteenth-most populous city in the state of Texas, with a population at the 2010 census of 175,023 and an estimated population in 2014 of 183,046. Brownsville is located at the southernmost tip of Texas, on the northern bank of the Rio Grande, directly north and across the border from Matamoros, Tamaulipas, Mexico. The 2014 U.S. Census Bureau estimate placed the Brownsville-Harlingen metropolitan area population at 420,392, making it the ninth most populous metropolitan area in the state of Texas. In addition, the international Matamoros–Brownsville Metropolitan Area was estimated to have a population of 1,136,995. Brownsville has one of the highest poverty rates in the nation, and is frequently cited as having the highest percentage of residents in the nation below the federal poverty level. But the urban area is also one of the fastest growing in the United States. The city's population dramatically increased after a boom in the steel industry during the first decade of the 1900s, when steel output tripled. In the early 21st century, the Port of Brownsville has become a major economic hub for South Texas, where shipments arrive from other parts of the United States, from Mexico, and from around the world. Brownsville's economy is based mainly on its international trade with Mexico through the North American Free Trade Agreement (NAFTA). It is home to one of the fastest growing manufacturing sectors in the nation. Brownsville has been recognized as having one of the best pro-business climates in the United States, and the city has been ranked among the least expensive places to live in the U.S. Brownsville served as a site for several battles and events in the Texas Revolution, the Mexican–American War, and the American Civil War. Just across the U.S–Mexico border lies Matamoros, Tamaulipas, a city with a population of 500,000 people. It was a major site of the Mexican War of Independence, the Mexican Revolution, and the French Intervention. It also is a major manufacturing center.
Managed by the Age Friendly Foundation
you can learn many things
I was raised all my life in this community and have never had any inconvenient or problem at all.
Senior Living Communities
Explore Home Care Options Near You
Find a Financial Professional Near You
Taxes