1 review
1 out of 5 stars
based on 1 ratings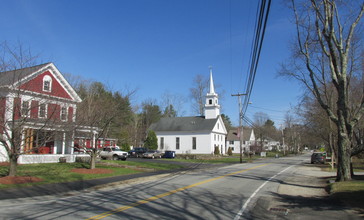 Brookline is a town in Hillsborough County, New Hampshire, United States. The population was 4,991 at the 2010 census. Brookline is home to the Talbot-Taylor Wildlife Sanctuary, Potanipo Pond, and the Brookline Covered Bridge.
Managed by the Age Friendly Foundation
I believe my town is not particularly age-friendly, or welcoming to mature adults; there are few sidewalks, which makes it difficult and hazardous to walk most places in town, either for exercise or to get where you need to go, since you have to walk in the road right next to the cars that drive there. In addition, there is no public transit, so if you don't drive or own a car, there is really no way to navigate much of anywhere. The nearest shopping centers, whether for groceries or prescriptions, are in the next town, 20 minutes or so away. The nearest hospital is in Nashua, 2 towns away, which means that if urgent care is needed, you must travel a fair distance. There are not very many restaurants, so if you want a meal you don't cook at home, there is little option but to drive into an adjoining town to find varieties of food. The nearest college is 2 towns away, as well, so access to free senior classes is not available.
Senior Living Communities
Explore Home Care Options Near You
Find a Financial Professional Near You
Taxes