13 reviews
3.5 out of 5 stars
based on 13 ratings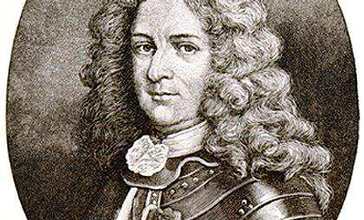 Baton Rouge ( BAT-ən ROOZH; French for "red stick", bâton rouge [bɑtɔ̃ ʁuʒ] ( listen)) is the capital of the U.S. state of Louisiana and its second-largest city. It forms the parish seat of East Baton Rouge Parish and is located on the eastern bank of the Mississippi River. As the capital city, Baton Rouge is the political hub for Louisiana, and is the second-largest city in the state after New Orleans, with an estimated population of 227,715 in 2016. The metropolitan area surrounding the city, known as Greater Baton Rouge, is also the second-largest in Louisiana, with a population of 830,480 people as of 2015. The urban area has around 594,309 inhabitants. Baton Rouge is a major industrial, petrochemical, medical, research, motion picture, and growing technology center of the American South. It is also the location of Louisiana State University, the state's flagship university and the largest public university in the state. The Port of Greater Baton Rouge is the tenth largest in the United States in terms of tonnage shipped, and is the farthest upstream Mississippi River port capable of handling Panamax ships. The Baton Rouge area owes its historical importance to its strategic site upon the Istrouma Bluff, the first natural bluff upriver from the Mississippi River Delta. This allowed development of a business quarter safe from seasonal flooding. In addition, the city built a levee system stretching from the bluff southward to protect the riverfront and low-lying agricultural areas. The city is a culturally rich center, with settlement by immigrants from numerous European nations and African peoples. It was ruled by seven different governments: French, British, and Spanish in the colonial era, West Floridian, United States territory and state, Confederate, and United States again.
Managed by the Age Friendly Foundation
it's a great tight knit community. public transportation on every corner , lots of stores.
There's hundreds of thousand of senior citizens here in Baton Rouge. Many are working for various reasons. I'm one of them
This where i grew up and people are friendly here
Because of the age limited that I'm around the care are some what friendly, some are very friendly.
It's the capital of the state including good education, transportation ,etc. I was born and raised here. I'm Baton Rouge proud.
Senior Living Communities
Explore Home Care Options Near You
Find a Financial Professional Near You
Taxes