10 reviews
3 out of 5 stars
based on 14 ratings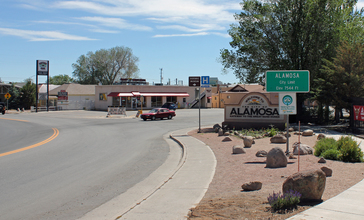 Alamosa is a city under Home Rule Municipality that is the county seat and the most populous municipality of Alamosa County, Colorado, United States. The city population was 8,780 at the 2010 United States Census. The city is the commercial center of the San Luis Valley in south-central Colorado, and is the home of Adams State University.
Managed by the Age Friendly Foundation
Alamosa is really age friendly. The city makes it easier on the elderly.
We have fairs and carnivals that everyone can attend 3 times a year
We are a moderately sized town not too big but also not too small. I love that everyone is close to one another and our community loves to help one another! Everything such as stores and food are conveniently located closely to one another. The town itself is easy to navigate as there are not too many side streets to get lost and confused on. Our main park often holds allot of events such as car shows, pottery, read aloud's, concerts etc for all ages to enjoy. There are plenty of housing and plenty of job opportunities.
It is a very friendly place to live. Very nice neighbors and trusting to have kids play outside
Friendly educationall learning new people working with other learning about them
Senior Living Communities
Explore Home Care Options Near You
Find a Financial Professional Near You
Taxes